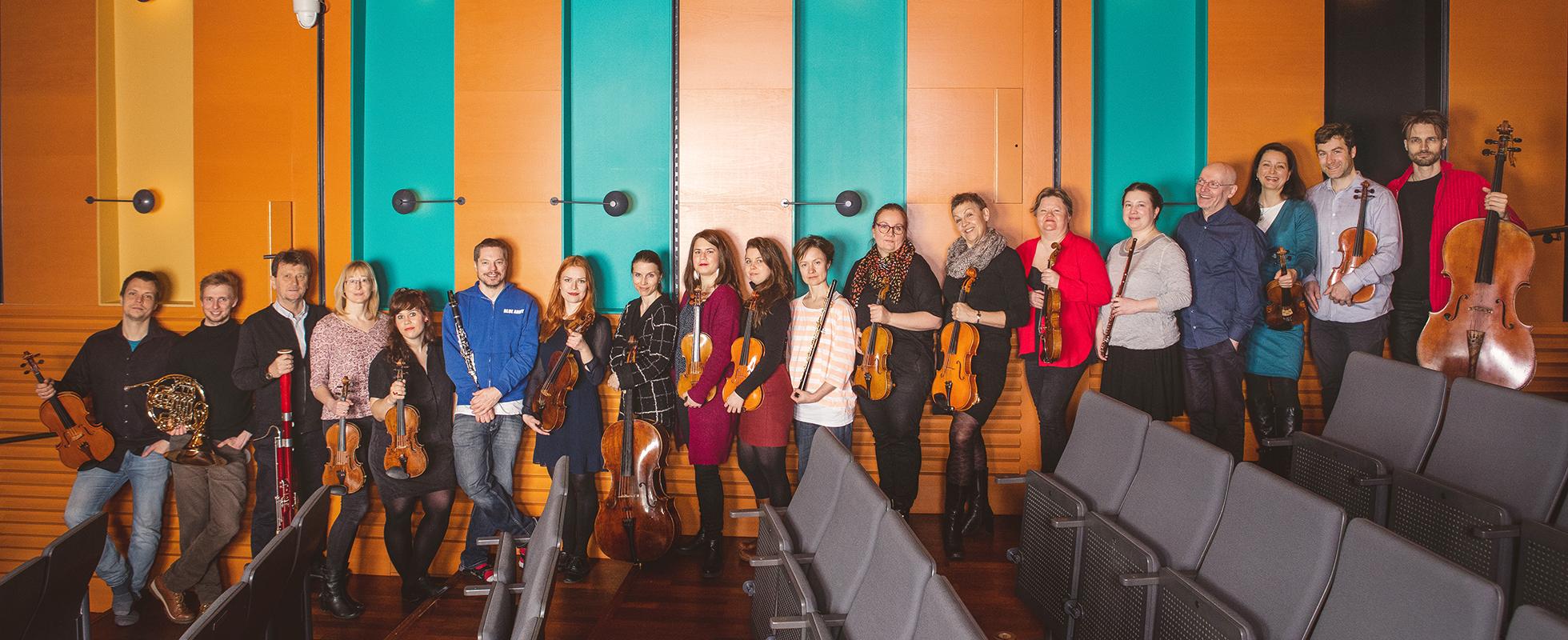 Founded in 1972, Lapland Chamber Orchestra is the most northerly professional chamber orchestra in Finland and indeed in the entire EU. The orchestra has 18 full-time members and its Artistic Director is conductor John Storgårds. The first ever Principal Guest Conductor, for 2019-2021, is Tomas Djupsjöbacka.Based in Rovaniemi, the orchestra is a regional orchestra that regularly tours the Province of Lapland, but also performs elsewhere in Finland and abroad. The orchestra has performed in festivals such as Savonlinna Opera Festival, Helsinki Festival, the Korsholma Music Festival and the LuostoClassic event. The latest tours abroad have taken the orchestra to Canada, Hungary, Austria, Algeria and the BBC Proms in London.

The repertoire of the Lapland Chamber Orchestra reflects our time. The programme includes works by contemporary composers, however not forgetting the more classical repertoire and pearls from different periods. The orchestra has given first performances of works by significant composers and regularly premieres works in Finland. Distinguished guest performers have included Soile Isokoski, Håkan Hardenberger, Christian Teztlaff, Colin Currie, Benjamin Schmid and Kirill Gerstein. The orchestra has collaborated with BBC Philharmonic orchestra, among others.

The work and recordings of the Lapland Chamber Orchestra have gained recognition. Orchestra's recording of the Chamber Symphonies of Vagn Holmboe was a nominee for the Gramophone Award 2013. The recording of Kalevi Aho's concertos for theremin and horn received the distinguished German ECHO Klassik award. Mignon, including music of Bent Sørensen, received the P2-award of the Danish Radio in 2018. The recording of Gustav Mahler's 10th symphony – completed and arranged by Michelle Castelletti – has received outstanding critics.