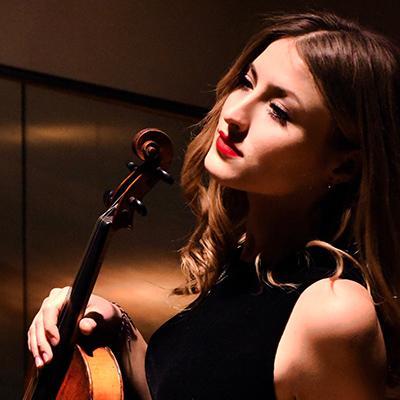 Aida Hadzajlic is a Helsinki-born Finnish-Croatian violist, who began her studies as a 7 year old at the East Helsinki Music School.In the year 2018, she began her studies at the Sibelius Academy of the University of the Arts as a student of Helge Valtonen. Since the fall of 2020, she has studied with Lilli Maijala.
Hadzajlic has played chamber music since the age of 9, and has studied with teachers such as Marko Ylönen, Paavo Pohjola, and Tuomas Turriago. She was a founding member of the Erinys quartet and worked as its violist for four years.
As a member of the Erinys quartet, she has played in festivals such as the Mimir chamber music festival in Texas, the Meteora festival in Greece, as well as participated in the Trondheim chamber music competition in the fall of 2021.
In the spring of 2019, Hadzajlic performed as part of Juhani Nuorvala's and Juha Siltanen's contemporary opera "Flash Flash". She has also appeared together with the Royal Concertgebouw Orchestra, as well as played as a violist in, among others, the Helsinki Chamber Orchestra, the Martin Wegelius Chamber Orchestra, the Helsinki Sinfonietta, and numerous city orchestras.