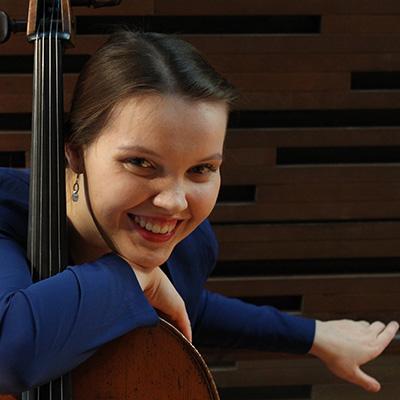 Cellist Saara Särkimäki began her studies at the Sibelius Academy in 2015 with Tuomas Lehto, before later moving to the class of Tuomas Ylinen. She spent the 2019-2020 academic year on an Erasmus-exchange in Berlin studying with Konstantin Heidrich.
As a chamber musician, Särkimäki has studied with, among others, Antti Tikkanen and Paavo Pohjola, and she has received additional tuition from masterclasses with Marko Ylönen, Jens-Peter Maintz, and Claudio Bohorquez.
Särkimäki has performed both solo and as part of various chamber ensembles throughout her native Finland, as well as performances in Germany, Spain, and Slovakia.
Särkimäki is currently wrapping up her Master's studies at the Sibelius Academy with Martti Rousi. In her free time, she finds joy in quality ice cream and the calm of nature.