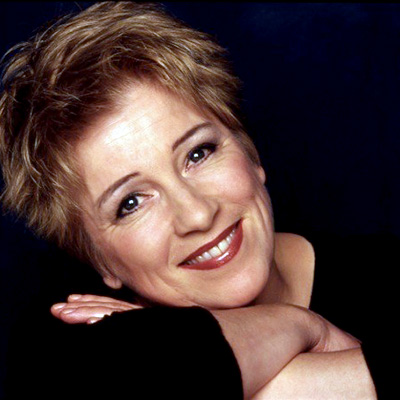 Eija Ahvo is an actress whose career began in the Helsinki City Theater in the year 1988. Singing became her second career when she became a freelancer in 1985. Her breakthrough to household recognition came in 1986, when she appeared on the TV program Soitinmenot.
Ahvo can be seen and heard both in concert halls and on theater stages. Roles such as Mrs. Ruusupuu in the movie Onneli ja Anneli, concert stage roles such as Moomin Mother in Muumiperheen lauluretki, and the voice of Grandmother Alma in the animated film Encanto keep the actress sharp. She has released numerous recordings, and the most recent of these, Tulitikkutyttö appeared in 2021. Elina Saksala's biography of Ahvo, Elämän sain soimaan, was published the same year.
Over the years, Ahvo has also expanded her work to directing and teaching. She has also served as a UNICEF Goodwill ambassador since 1986. President Niinistö recognized her with a Pro Finlandia medal in 2018 for her work. She was also named Alumni of the Year of the University of the Arts, Helsinki in 2021.