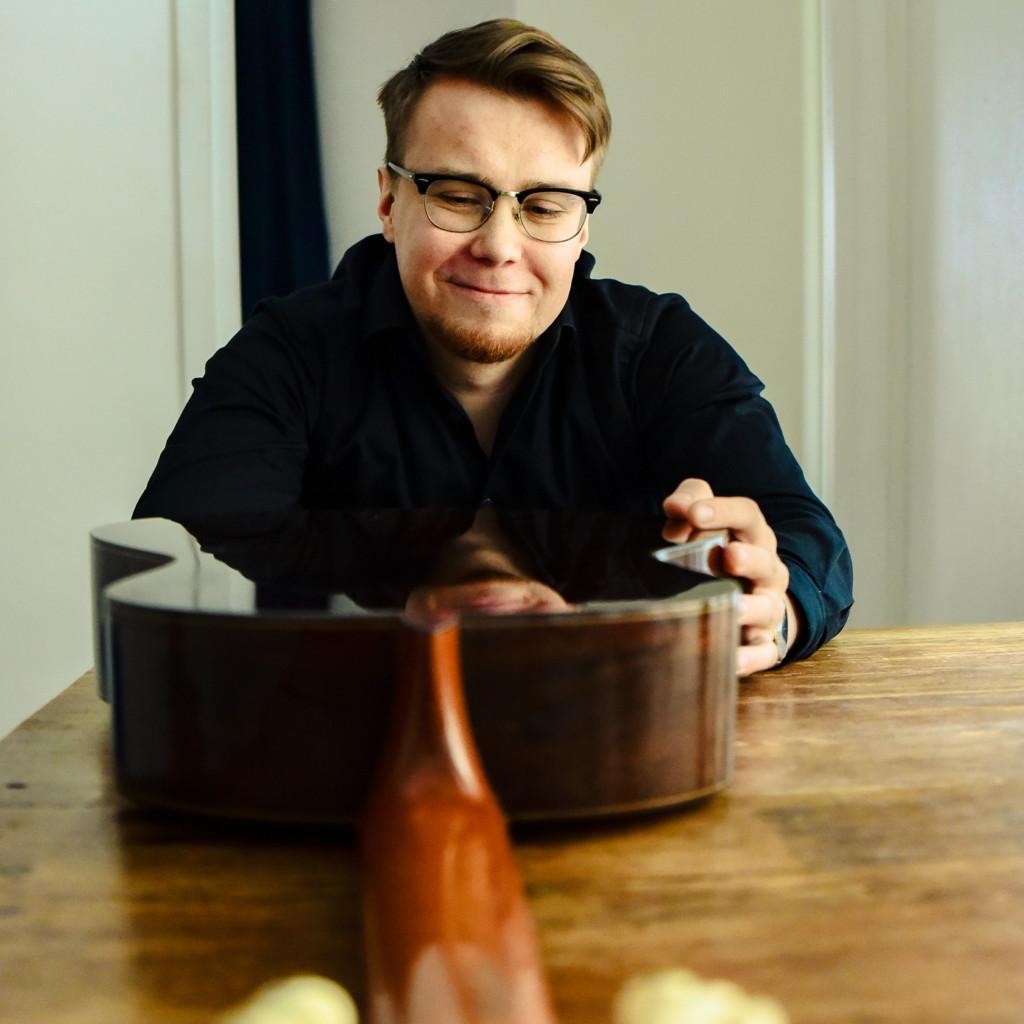 Teuvo Taimioja is multifaceted guitarist, who wants to explore musical surfaces and possibilities in different styles.
Taimioja has played concerts in events such as WhatEverWorks-festival, Oulu's Guitar Festival, Joensuun kitarakevät, KitaraNova-festival and UNM-festival, the last of which the Finnish National Broadcasting Company recorded. He is founder and one of the artistic directors of the KitaraNova-festival and serves as the Vice President of Kitara Nova ry.
In 2019, Taimioja was selected as favourite of the audience at Tampere's guitar competition. Besides playing concerts, he also teaches at SYK and Luhmo. Teuvo has performed world premieres of pieces from Pekka Koivisto, Leevi Räsänen, Stephen James Webb and Joachim Schneider. In addition to guitar playing, Teuvo loves good coffee, petting dogs and playing some good chess.