The program for the third annual Sounds of Luosto festival has been published. The main concert on Ukko-Luosto will featured the internationally renowned Ostrobothnian Chamber Orchestra, led by Malin Broman with Tomas Djuspsjöbacka as their cello soloist.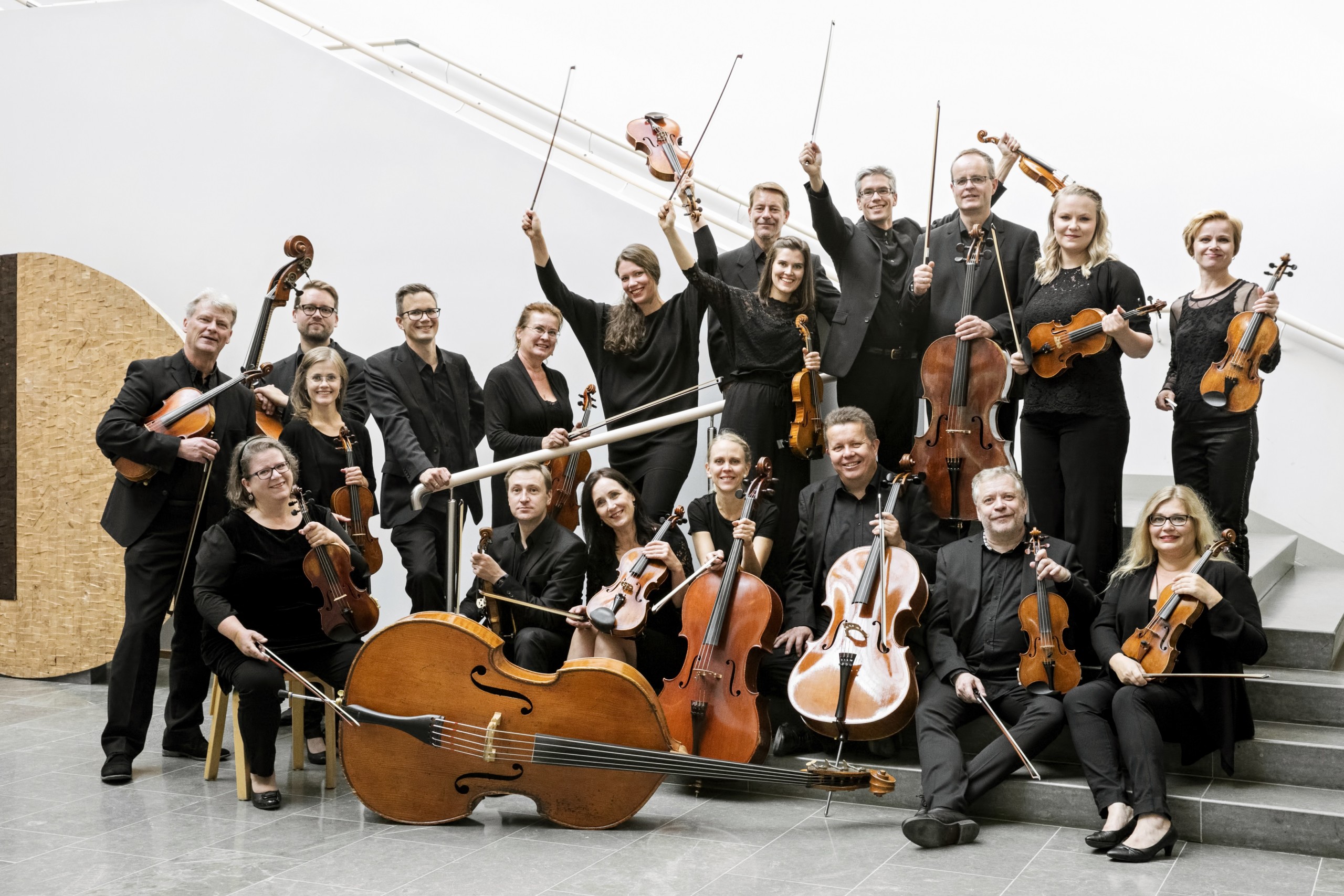 The 1972-founded Ostrobothnian Chamber Orchestra performs a broad repertoire from the baroque to music of our time. The orchestra has premiered over 190 works, and has over 80 recordings, which have received glowing international reviews. Violinist Malin Broman began as the artistic director of the festival in 2019.
The four-day festival will be organized amongst the Lappish landscape from 27-30.7. The festival's theme is from earth to sky. The main concert will be held on Saturday 29.7 on the Ukko-Luosto outdoor stage.
"What could be a better place for this year's theme than the Luosto fell, where we are always suspended between the kingdoms of Earth and Sky. Programing for this festival offered a chance to examine the earth and sky's physical and metaphysical aspects" says festival artistic director Aku Sorensen.
The year's festival features 10 performances, as well as a preview day on Wednesday 26.7 of pop-up concerts by festival artists throughout the region.
The program includes chamber, solo and orchestral performances. Familiar works include Franz Schubert's Cello Quintet and Johannes Brahms's String Sextet no. 2. Programs also feature significant amounts of newer music, such as George Crumb's modern classic Black Angels.
The programing also pays tribute to a handful of anniversaries for composers. The opening concert features the Piano Quartet of friend-of-Lapland, Helvi Leiviskä, who would have been 120-years-old this year. Concerts also feature works by 70-year-old Kaija Saariaho and 90-year-old Per Nørgård.
In addition to the internationally known chamber orchestra, the festival features many interesting names of the younger generation, and internationally well-regarded rising stars from Italy, Finland, France, and Sweden. Strings, flute, and piano are joined this year by harp, guitar, and voice.
One of the festival artists includes Olivia Moss, who was awarded in 2021 with second prize in the Helsinki Lied festival. Moss will perform in the Saturday night concert in the Lampivaara Amethyst mine.
2023 will feature live-electronics for the first time in the festival's history. Another new curiosity will be performance on the outdoor stage in Aittakuru which combines poetry and song. The concert consists of well-loved Finnish poems and songs, performed by actress Elja Ahvo, tenor Juho Punkkeri, and pianist Tuula Hällström.
The Sounds of Luosto festival is organized by Kuusikko soi ry.