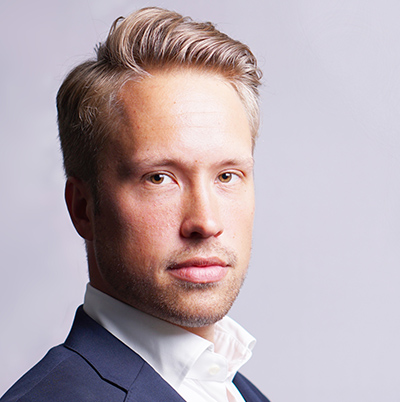 Tenor Juho Punkeri has gathered his reputation with his powerful interpretations of both lied and baroque works. His multifaceted musical background and beautiful, lyrical vocal color has made him a desired and respected artist. He strives for sincere, authentic and nuanced artistry that draws from texts and poems. As soloist of large church-music works, he has appeared with many orchestras, such as the Finnish Baroque Orchestra, Helsinki Baroque Orchestra, Tapiola Sinfonietta, Ostrobothnian Chamber Orchestra, and numerous choirs.
Punkeri has collaborated with many pianists. He received the special prize in the Lappeenranta vocal competition in 2013, which began an intense collaboration with pianist Tuula Hällström. In 2015, Punkeri won the Helsinki Lied competition with pianist Maritta Manner. In August of 2017, he was a finalist in the international Pietro Antonio Cesti baroque opera competition in Innsbruck, Austria.
Punkeri graduated from the Sibelius Academy opera studio in 2016, with teacher Erkki Rajamäki. Before this, he had already completed a master's degree in church music. He has appeared on opera stages throughout Finland, as well as Germany and Austria. In addition to his solo career, he has worked as a teacher in, among others, the Ylioppilaskunnan Laulajat and Cantores Minores choirs.