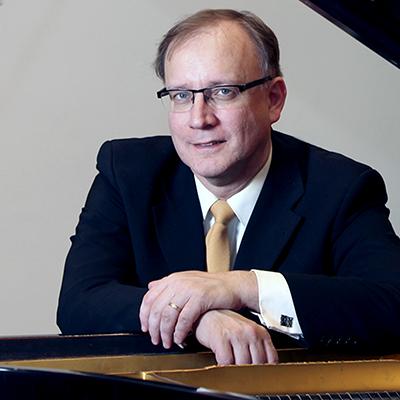 Tarmo Järvilehto is a lecturer in piano performance at the Lahti Conservatory. He studied piano at the Sibelius Academy in Helsinki as a student of Tapani Valsta.
In 1988 he was awarded at the Maj Lind piano competition, and then named "Young Artist of the Year" by the city of Tampere the following year. He also completed a doctorate in mathematics at the Helsinki University in the spring of 2007.
Järvilehto has performed all over the world, including concerts in Australia, East-Africa, Israel, Canada, and all over Europe. He has a fondness for performing large bodies of work, such as Bach's Well Tempered Clavier cycles and Beethoven's complete sonatas. In 2004, he performed a program of Liszt's Trancendental Etudes as part of the Espoo International Piano Festival.
Järvilehto has premiered many works by Finnish composers, and has often recorded for Yleisradio.