The Sounds of Luosto festival will give its audience an opportunity to hear artists with long international careers as well as interesting new talents from Finland, Italy, France, Sweden and USA.
This year the festival will be visited by two orchestras, the Polytech Orchestra and the Helsinki Chamber Orchestra as well as the Seitakuoro Choir from Rovaniemi.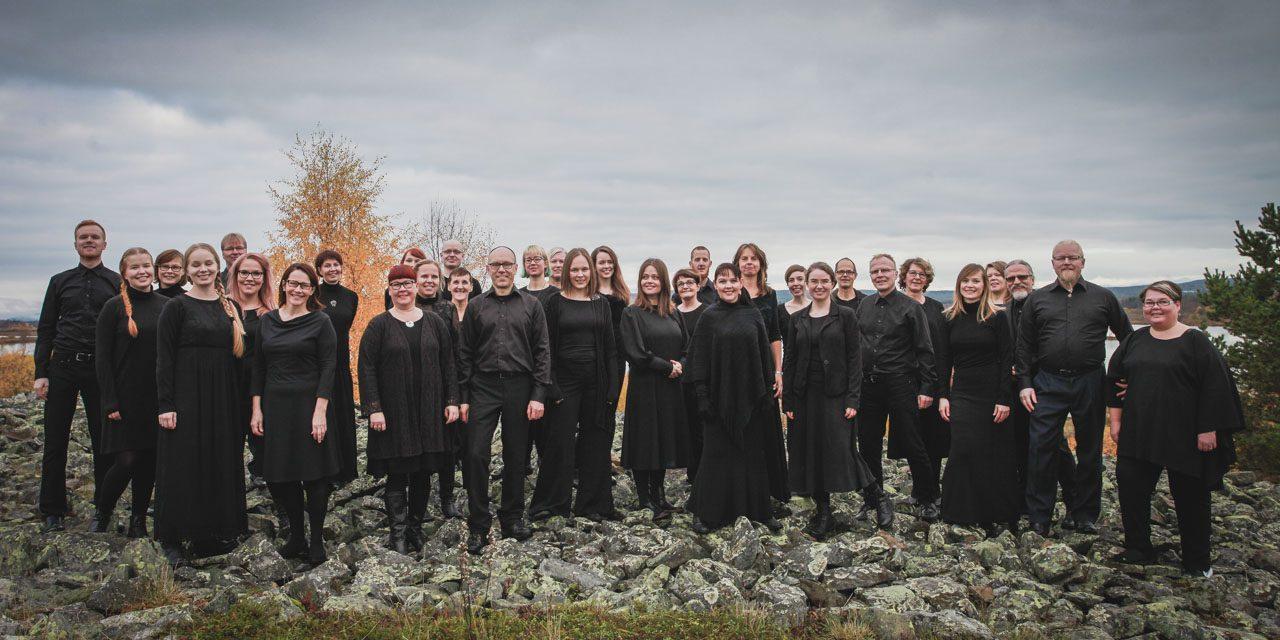 Seitakuoro Choir
The critically acclaimed Rovaniemi-based Seitakuoro is a 60-year-old chamber choir which performs high level and challenging choral music.
Seitakuoro has done significant work as a champion of Lappish music. The choir has had great success in choral competitions in Finland and abroad. The choir has made many recordings, the latest of which was the conclusion to their Lapland-trilogy, published autumn 2021.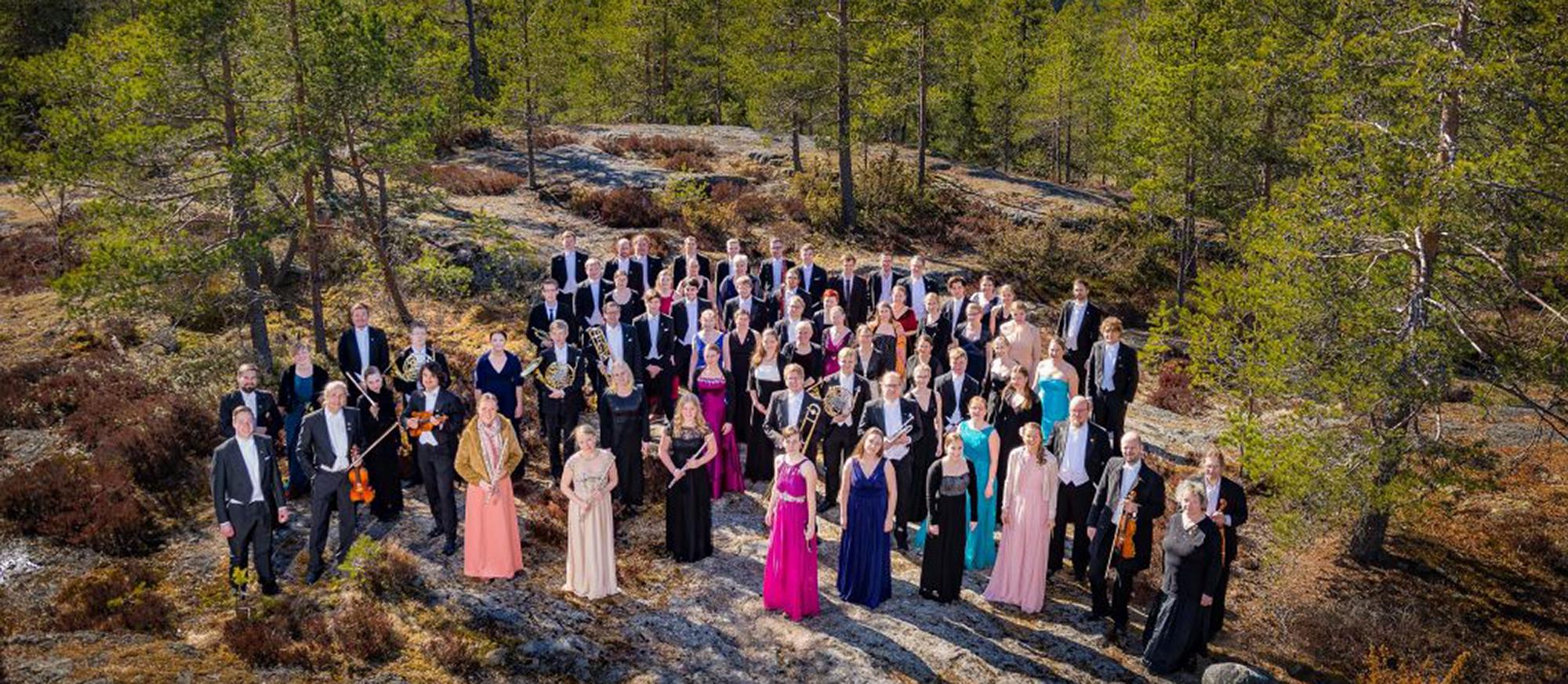 The Polytech Orchestra
The Polytech Orchestra, founded in 1922, is a student symphony orchestra from Espoo, Finland.
The orchestra works in co-operation with Aalto University Student Union (AYY). The orchestra is conducted by James Kahane.
The main events of the year are the autumn and spring concerts in Helsinki area along with the spring tour that is typically headed to different parts of Finland. The orchestra is also much loved for their Waputin concert, a concert ball with long traditions.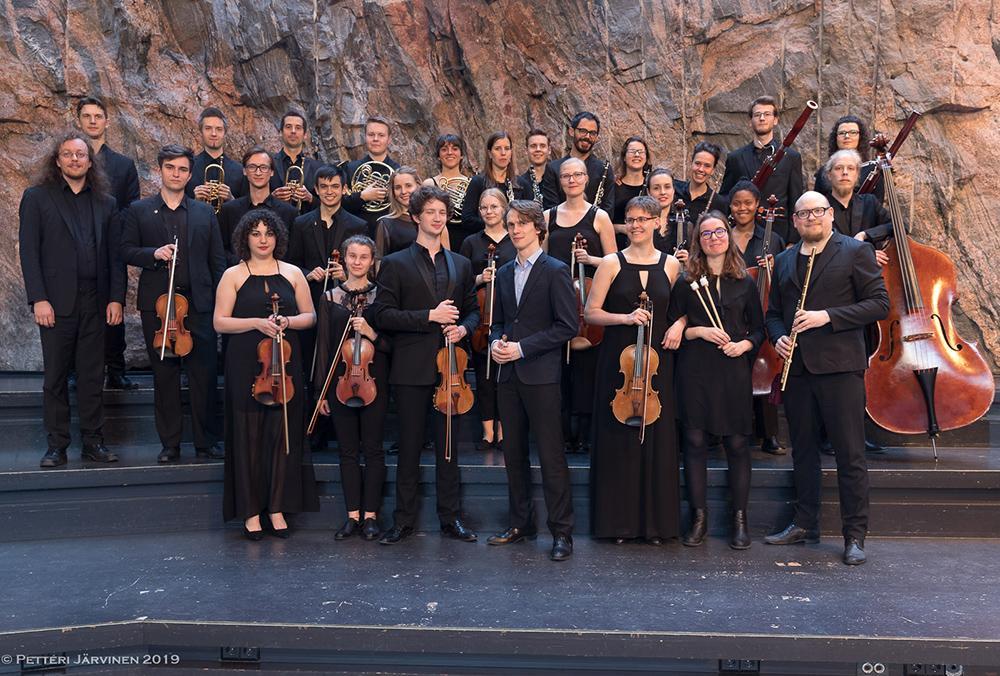 Helsinki Chamber Orchestra
The Helsinki Chamber Orchestra is specialized in chamber orchestra repertoire ranging from early music to music of our time.
The orchestra celebrates the variety in classical music by performing works that span a breadth of different styles and by championing lesser-known works. The orchestra also seeks to promote and employ young talented classical music professionals. ​One of the central tenants of the Helsinki Chamber Orchestra is the importance of chamber musicianship and individual musical responsibility on behalf of all of its players. The enhanced communication and awareness between players, combined with the advanced ensemble-playing skills, results in a unique synergy within the orchestra.
In the main concert of the Sounds of Luosto Festival the orchestra is conducted by Aku Sorensen.
---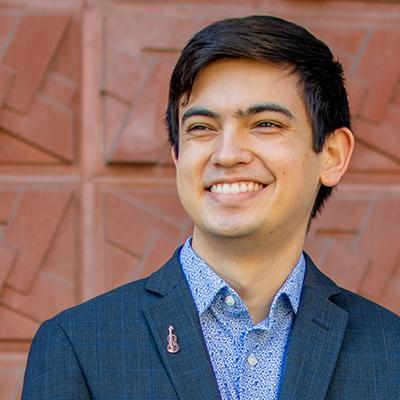 Aku Sorensen, the artistic director of Sounds of Luosto –festival
A young Finnish-American conductor Aku Sorensen is the artistic director of Sounds of Luosto –festival. Aku Sorensen comes originally from the San Francisco Bay Area, but he now lives in Finland. Aku is currently pursuing a master's degree in conducting at the Sibelius Academy of the University of the Arts.
Sorensen has worked as a guest conductor with a great number of Finnish orchestras, such as Sinfonia Lahti, Lapland Chamber Orchestra, the Jyväskylä Sinfonia, the Ostrobothnian Chamber Orchestra, Turku Philharmonic Orchestra, and Tapiola Sinfonietta.
Aku is one of the founding members of the Helsinki Chamber Orchestra.
By clicking the names in the list below you will get information on the musicians performing in Sounds of Luosto! Festival 2022.