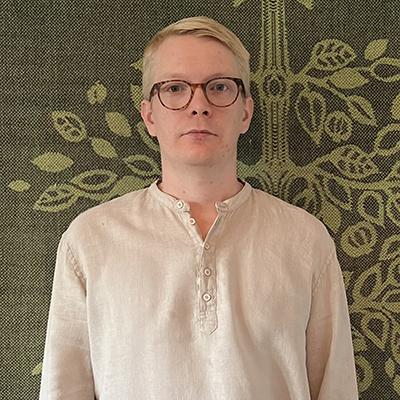 Niilo Myllynen has studied music generally and contrabass more specifically for two decades now. His most important teachers over the year have been Pentti Vesala, Eeva Penttilä and Kari Pettinen.
He completed the "musician's examination" at the Helsinki Conservatory in 2012 and his bachelor's examination at the Sibelius Academy in 2016. Myllynen has also received tuition during an exchange year in Brno, Czech Republic as a student of Miloslav Jelinek. At the moment, Myllynen is finishing up his master's degree as a student of Aapo Juutilainen.
Chamber music is particularly close to Myllynen's heart, but bass players have unfortunately few opportunities on the classical side. He is often found, although more recently not quite so often, in the rows of an orchestra or in a theater pit.
Myllynen has recently begun studying baroque contrabass as a student of Maria Vahervuo to deepen his understanding of taste and musical opportunities.
Niilo likes backpacking and reading. He awaits with excitement what the Sounds of Luosto has to offer this summer for both the artists and the listeners!