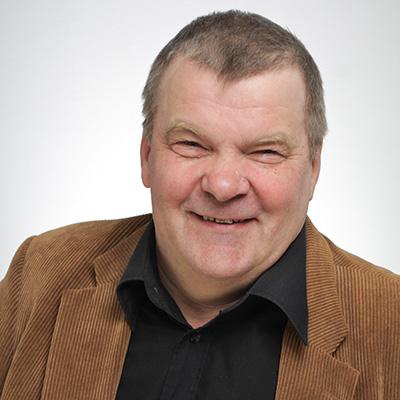 Martti Kumpulainen is a Lappish entrepreneur and painter, whose lively and colorful stories have brought joy to visitors in Lapland for several decades. Along with his exhilarating tales, his panoramic paintings illustrating Lappish nature, and Luosto in particular, have found their way to the ends of the earth as souvenirs for delighted tourists.
Kumpulainen is renowned for his trademark painting style. It is a memorable moment to witness his creative process, bringing life to a canvas one skilled brushstroke at a time. His frequent muse is the Luosto fell, which he depicts in the eight distinct seasons of Lapland with the Lappish color palette.
Kumpulainen does not like to be called an artist, but an artist he undoubtedly is. In his own words, "God is the creator of these landscapes, I am merely copying!"
Martti has deep roots in post-World War era central Lapland. His frank and touching yarns on the life he has lived are powerful and memorable. And over the course of a long and eventful life, those stories are plentiful.
The multidisciplinary event of the festival at the Sunday Morning Resort will combine illustrative art with stories, music, improvisation and a culinary treat. This promises to be a new experience for all the senses.