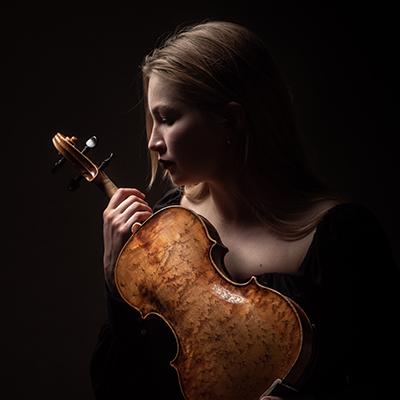 Kanerva Mannermaa is a Finnish violinist raised in big cities and extreme places. After being educated at a hungarian-lead music school in Helsinki, a musical-humanistic lyceum in Eastern Siberia, the famous Rimsky-Korsakov music school in St. Petersburg, and multiple youth orchestras and orchestra academies around Europe, Kanerva has had the unique opportunity to learn on the job from a very young age. She has since worked in almost all the orchestras in Finland, getting her first concertmaster contract at only 23 years old.
As a chamber musician, Kanerva has toured internationally, and released an album of Kai Nieminen's string quartets as the primas of The Sea Lapland String Quartet. Balancing out the life of a musician, Kanerva's hobbies include CrossFit and renovating an old house.
Fun fact: Kanerva's roots are in the Sodankylä area, and her great grandfather was involved in the "finding" of Luosto for travel and tourism.