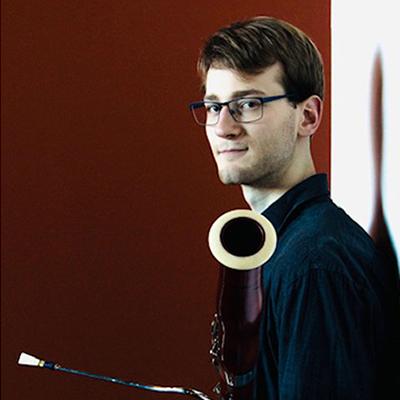 Áron Mojzer began playing the bassoon at the age of 12 as a student of Antal Mojzer at the Lapland Music Institute. He then moved on to study at the Sibelius Academy with Jussi Särkkä, which he graduated from in 2020 with a bachelor's in music. At the moment, Mojzer is completing his master's studies at the Hoschule für Musik, Medien und Theater Hannover as a student of Bence Bogányi.
Mojzer is an active chamber musician and has performed as part of different ensembels at the Crusell, Time of Music, Tammisaari, and Kamarikesä festivals. Mojzer is also in demand as an orchestral musician, and has performed with the Tampere Philharmonic, Lapland Chamber Orchestra, Joensuu City Orchestra, and Helsinki Philharmonic. As a soloist, Mojzer has performed with the Finnish Radio Symphony Orchestra, Sinfonietta Riga, and the Sibelius Academy Chamber Orchestra.
In addition to classical music, Mojzer also enjoys improvisation and jazz.